We use only vegetable-tanned leathers. All of our python leather is certified by CITES, the »Convention on International Trade in Endangered Species of Wild Fauna and Flora«. This international agreement ensures the sustainable international trade in the plants and animals listed in the CITES index. It is strictly forbidden to import leathers from snakes or other reptiles without this certification, and the agreement is regularly controlled and supervised within the EU.
We carefully supervise our Pisa-based supplier of python leather. This tannery works only with certified leathers that conform to the standards of the European Union, which are routinely higher than even international standards. Through our use of a unique registration number we are able to track the skin of the snake during its lifetime and throughout the manufacturing process.
"The skin of a snake is vey particular, rare, and special. The regulations for producing a pair of python-leather shoes are very strict during the entire manufacturing process – from the life of the snake until the finished shoe.
Our tannery works with vegetable tanning methods. We use vegetable tint to colour each of our shoes by hand. Afterwards the shoes are stone-washed, polished, and finished until they meet the expectations and orders of our customers."
Laura and Luca Lupetti, La Bottega di Lisa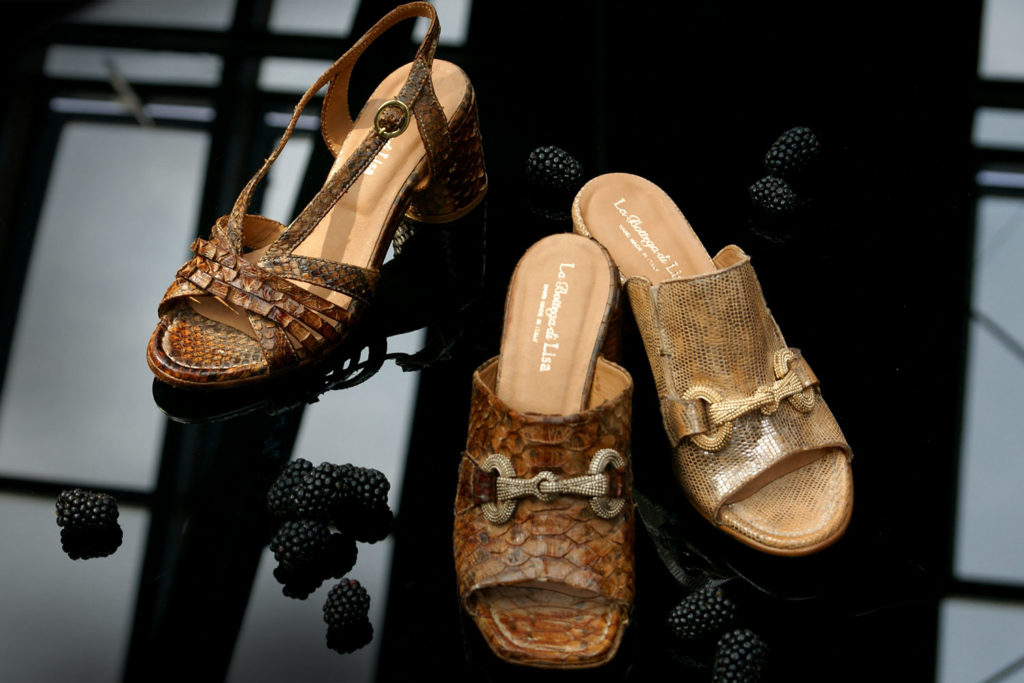 If you have any open questions about python leather shoes, the manufacturing process or anything else feel free to contact us at any time!